30 Day Guide To A Clear Skin
Before you start this routine, there are THREE conditions:
You must have these 3 skincare essentials to use daily along with your everyday challenges: face cleanser, moisturizer and sunscreen

You have to go to bed at 10 pm every night. It might sound alarming to some of you, but you have to give some serious effort if you want a healthy, glowing skin

Cut down on junk food, processed foods and sweets till this challenge ends!
Now, it's time to hit the road!
DAY 1: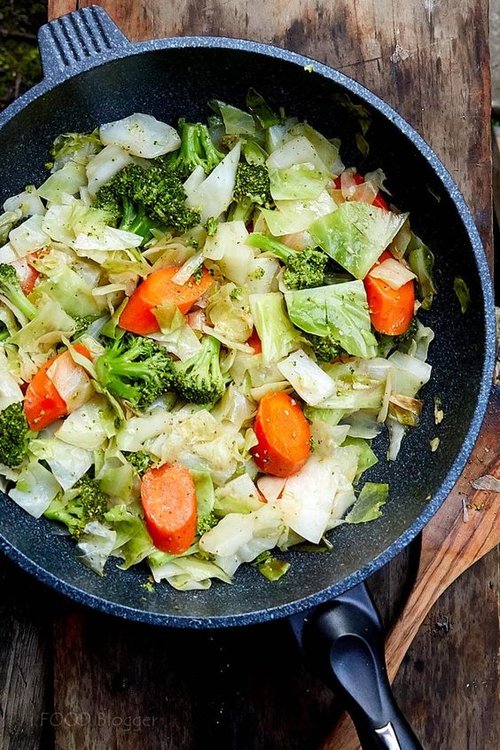 Eat a big bowl of mixed vegetables with 1 tbsp of olive oil and sprinkle some salt and black pepper for taste. Don't use sauces or condiments excessively, as they can add a lot to the unhealthy calories and you won't even realize it!  
DAY 2:
Wash your sheets using a laundry detergent made for sensitive skin. And if possible, change all your pillow covers to silk.
DAY 3:
Clean your phone with an anti-bacterial wipe, as you're in constant contact with it while not even realizing that it has millions of bacteria which eventually get transferred to your skin.
DAY 4:
Go out makeup-free and let your skin breathe the fresh air; but don't forget to put on sunscreen!
DAY 5: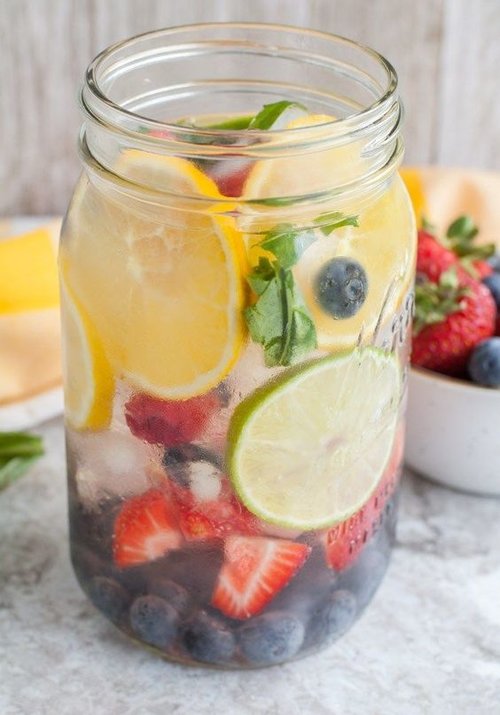 Make a detox drink infused with herbs, fruits and vegetables instead of drinking plain water all day long, which can get quite tedious.
DAY 6:
Check all your skincare products for expiration; throw away the expired ones and make sure to use the ones about to expire soon.
DAY 7:
Make your own rosewater mist for everyday use. It is not only an effective sunscreen but also acts as a hydrating agent and toner.
DAY 8:
Exfoliate your face using a natural remedy. Constant exposure to sunlight can damage our facial skin, so exfoliating it at least twice a month is essential for a healthy skin.
DAY 9:
Make your own egg-white blackhead remover and take out all that dirt clogged into your pores that would end up becoming a pimple or a zit.
DAY 10:
Clean all your facial and makeup brushes. Most of you forget to take hygienic measures for your everyday use products but it is necessary to make sure you're not using an old razor, a dirty facecloth, an uncovered makeup brush and so on!
DAY 11:
Use a DIY eye-mask. The skin around your eyes is the softest and ages the fastest, so make sure to treat it with care.
DAY 12:
Treat yourself with a warm cup of green tea, or any herbal tea available at hand. It cleanses and helps with digestion.
DAY 13:
Eat 3 apples today, as this forbidden fruit has a lot to offer for healthy-looking skin.
DAY 14:
Take a banana peel, rub it on your face for 5 minutes and wash it afterwards with plain water. It's as easy!
DAY 15:
Use a humidifier to hydrate the air, which will in return, hydrate your skin. Especially if the weather is hot and dry, make sure you do this to keep your skin fresh and hydrated.
DAY 16:
Massage your face for 5 minutes with any moisturizing cream and try to incorporate this step into your everyday skincare!
DAY 17:
Wash your face with rice water in the morning. For this, soak the rice overnight for it to release all its nutrients in the water and use that in the morning rather than your normal face wash.
DAY 18:
Take a steam session and wash your face with a cleanser afterwards. The steam will open up all your pores and soothe your skin.
DAY 19:
Take a detox bath and let your body soak in all the much-needed minerals. This won't just physically relax you but it's good for your mental health as well to take this time for yourself.
DAY 20:
Apply fresh Aloe Vera gel and leave it on for some hours. Wash it before going to bed. 
DAY 21:
Drink a glass of homemade fruit juice. Make this a routine at your breakfast, as it is one of those few things that is not only delicious but also good for you!
DAY 22:
Go out for a walk in the morning, but don't forget to apply a sunscreen!
DAY 23:
Do an ice massage on your face to close up all your pores. This would stop all the dirt from causing blackheads on your face.
DAY 24:
Don't forget to get a good, solid 8-hour night sleep. This is one of the most essential steps that many people miss these days. A good sleeping routine can do wonders for your skin!
DAY 25:
Spray cucumber juice on your face three times a day. 
DAY 26:
See a good dermatologist for a routine skincare checkup. 
DAY 27:
Don't touch your face or let anybody else do it. Your hands can carry many bacteria and transferring them onto your face is the last thing you want to do.
DAY 28:
Apply a DIY peel-off mask and gently remove it.
DAY 29:
Lavender oil helps you sleep better so rub some lavender oil on your wrists before bed and sleep all your worries away. Sometimes, we forget that being mentally worried is one of the main reasons for our skin breakouts - so don't forget to take measures to destress yourself occasionally.
DAY 30:
Design a poster that says 'From this day onward, I will take care of my skin like it is my divine responsibility' and stick it on your room wall. 
---